---
Optimize Your Physical Therapy Clinic with Physio Cloud Software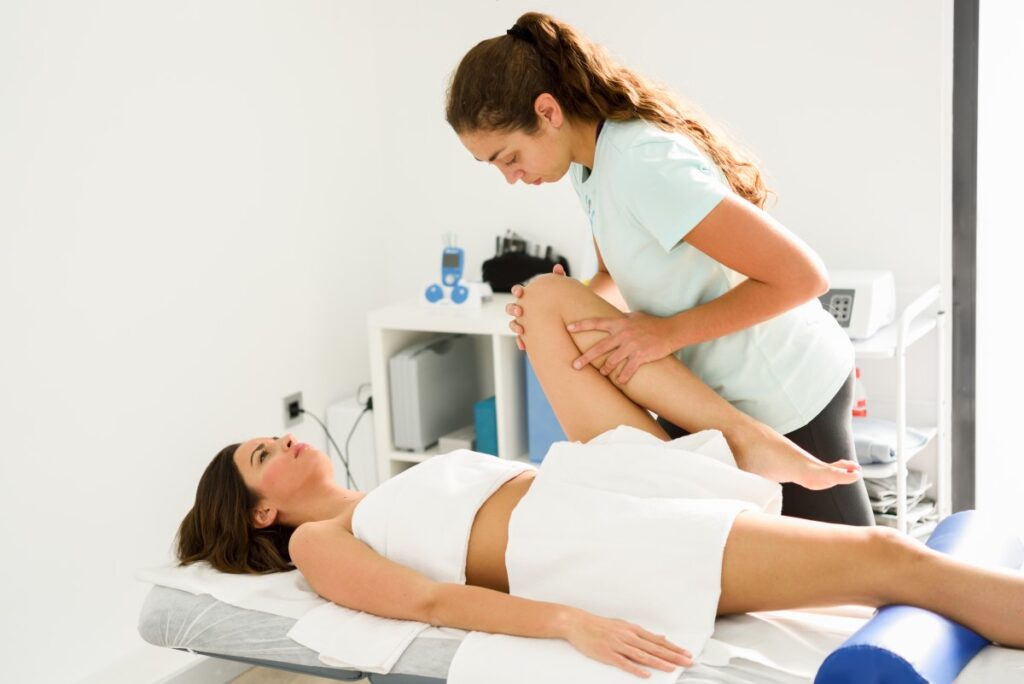 Introduction Physio Cloud Software
Are you tired of managing your physical therapy clinic using multiple disconnected systems and processes? Are you looking for a comprehensive software solution to streamline your clinic's operations and improve patient care? Look no further than Physio Cloud Software, a cloud-based platform designed specifically for physical therapy clinics. Physical therapy clinics encounter various challenges, such as organizing patient appointments, monitoring patient progress, and handling billing and invoicing. Fortunately, there is a solution to optimize your Physical Therapy Clinic: Physio Cloud Software. Unquestionably, this cloud-based physical therapy software can streamline your clinic's operations and simultaneously enhance patient care.
Physio Cloud Software offers several key features such as:
Patient Appointment Scheduling: Physio Cloud Software enables patients to schedule appointments online, reducing administrative workload and maximizing your clinic's efficiency. The software also features automated reminders to ensure that patients show up for their appointments.
Rehabilitation Software: Physio Cloud Software includes an extensive library of exercises and rehabilitation protocols that physical therapists can utilize to develop personalized treatment plans for their patients. Altogether the software also facilitates tracking patient progress over time.
Billing and Invoicing: Physio Cloud Software simplifies billing and invoicing processes, minimizing errors and expediting payments. Hence, the software can also assist with tracking insurance claims and managing patient payments.
Patient Management: Physio Cloud Software comprises an array of tools for managing patient information, from patient health record software to secure messaging. As a result, this ensures that patient data is accurate, current, and easily accessible.
Exercise Prescription: With Physio Cloud Software, physical therapists can design tailored exercise programs for their patients based on their individual needs and goals. As a result, this improves patient outcomes and satisfaction.
Cloud-Based Software: Physio Cloud Software is a cloud-based physical therapy solution, enabling you to access your clinic's data from anywhere with an internet connection. Subsequently, this also means that your data is secure and backed up.
Improved Patient Experience: With Physio Cloud Software, your patients can enjoy a more seamless and convenient experience. The software enables patients to schedule appointments online, fill out intake forms, and receive automated reminders. Patients can also securely message their physical therapist, view their treatment plans, and track their progress. As a result, these features help to build trust and rapport with patients, leading to improved outcomes and increased patient loyalty.
Competitive Advantage: In today's highly competitive healthcare industry, it is crucial to have a competitive advantage. By implementing Physio Cloud Software, basically your clinic can stay ahead of the curve and differentiate itself from competitors. Also, the software can help your clinic to be more efficient, cost-effective, and patient-centric. Therefore, this can lead to positive word-of-mouth referrals, increased patient volume, and higher revenue.
Conclusion
Finally, Physio Cloud Software offers a comprehensive set of features, including patient appointment scheduling, rehabilitation software, billing and invoicing, patient management, exercise prescription, and cloud-based access. Generally, Physio Cloud Software is the ideal physical therapy solution for your clinic. Unquestionably, Physio Cloud solution streamlines your operations, elevates patient care, and additionally helps grow your business. Don't wait any longer – contact us today to learn more about how Physio Cloud Software can optimize your physical therapy clinic and undeniably drive your success.
Start Free Trial
Price Plan
Prices listed below are TAX exclusive.
Unlimited Patients
Unlimited Users
CRM system
Appointment system
Incident system
Flowsheet system
Evaluation system
Accounting
Exercise management
Start Now